Secret Wars #1 Exclusive Variant by Khoi Pham
$6.99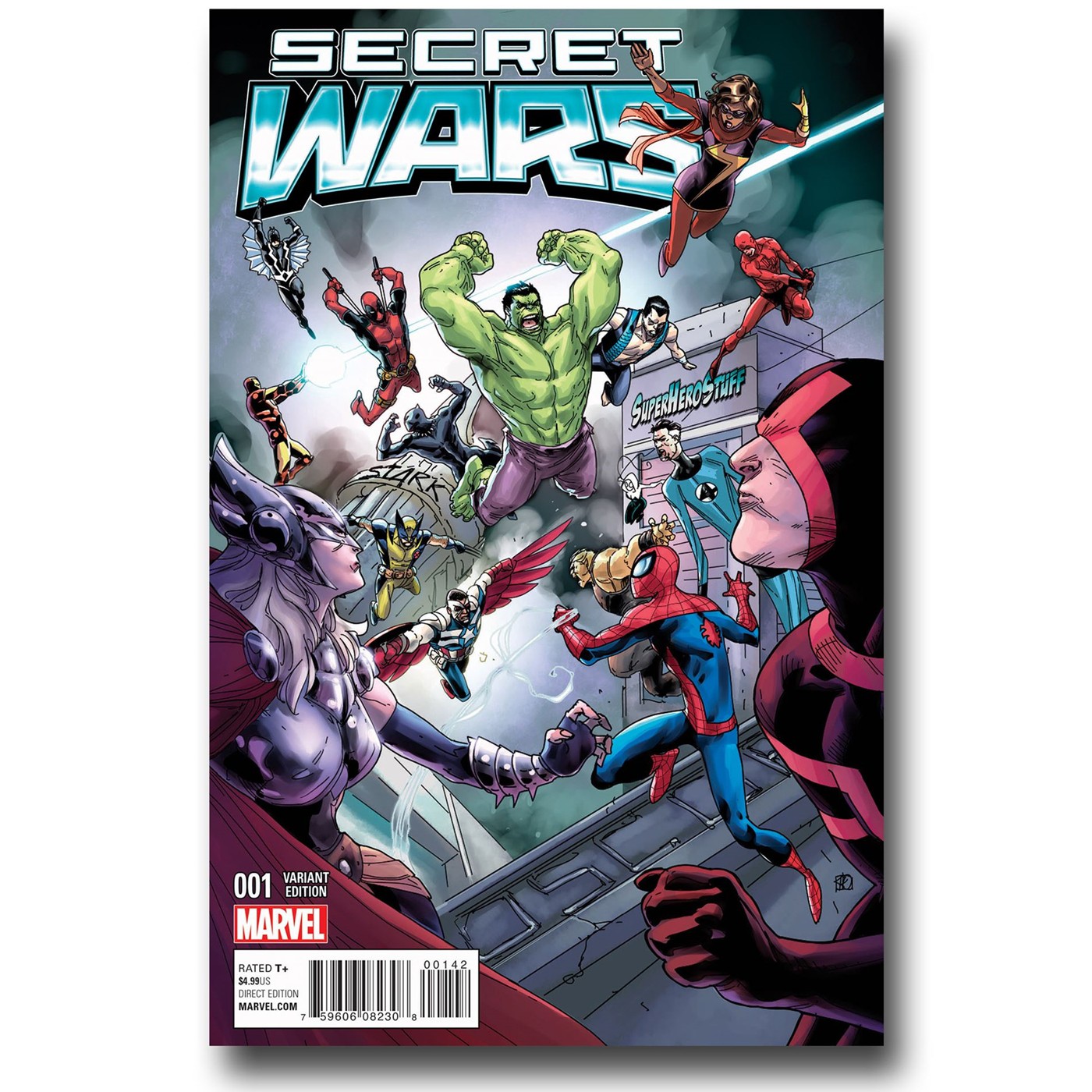 Secret Wars #1 Exclusive Variant by Khoi Pham
$6.99
Out Of Stock
***Limited to 3,000 Copies***

Oh, how we've come such a long way. I remember when I got hired at SuperHeroStuff; when we were in the basement of a 100 year old factory and I was pretty sure that I was being prepared to have my organs harvested. Now look at us...we have the Secret Wars #1 Exclusive Variant by Khoi Pham which has Black Bolt, Black Panther, Cyclops, Daredevil, Deadpool, Reed Richards, Falcon, Iron Man, Incredible Hulk, Ms Marvel, Spider-Gwen, Spiderman, Sub-Mariner, Thor, Wolverine, and Sabertooth! You won't be able to get this exclusive, limited run anywhere else. Plus, you know, you'll be showing us and everybody you know how much you love us! You guys are really doing wonders for my self-esteem. (This is actually our first step in taking over the world.)
More Details
Product Brands:
Marvel Teams,
Avengers,
Black Bolt,
Black Panther,
Cyclops,
Dare Devil,
Deadpool,
Exclusive,
Falcon,
Fantastic 4,
Incredible Hulk,
Iron Man,
Ms Marvel,
Spider-Gwen,
Spider-man,
Namor Sub-Mariner,
Thor,
Wolverine,
X-Men
Product Category:
Books, CDs & DVDs,
Comic Books
Reviews of Secret Wars #1 Exclusive Variant by Khoi Pham
Xixecel
Daytona Beach, FL
Item could not get here fast enough, I was so excited. When it finally arrived it came in mint shape. The artwork by Khoi Pham is a thing of beauty. I will be ordering again!
Submitted 4 years ago
Oldman 62
ORLANDO Florida
Awesome comic, beautiful Art work and I have always loved variants so that's a big plus for mr on this beauty. Thank you for having this amazing comic available. If this is still available from you guys people better get it before it's gone.
Submitted 4 years ago
Josué
Mexico
This exclusive cover is awesome!! The story too, but if you like collect good comics with great covers, you must have this one!!
Submitted 4 years ago
Keith
Sacramento
I loved the authentic certificate. Mint condition. Took a few days longer to get here than I expected, but they knocked it out the park when it got here.
Submitted 4 years ago